ABOUT US
BOILERMAKERS LOCAL ONE HAS BEEN PROUDLY SERVING
THE CHICAGOLAND AREA SINCE 1880.
'
Our union grew out of the demand for steam power and the Industrial Revolution. Organized in 1880, we are one of the oldest unions in the United States and have played a key role in history. Our members are the driving force to our success.
Our highly-skilled members have built nuclear, gas-fired, and advanced coal-fired power plants, along with multiple refineries and chemical plants. We were also an intricate part of the construction of three river-boat casinos. Local One Boilermakers work in conjunction with the City of Chicago and Cook County Municipalities providing skilled labor and support. We provide the State of Illinois with authorized Inspectors to audit high pressure ASME Vessels across the state to ensure safe operation.
'
~ Boilermakers Local One lives by the Code and Creed ~
'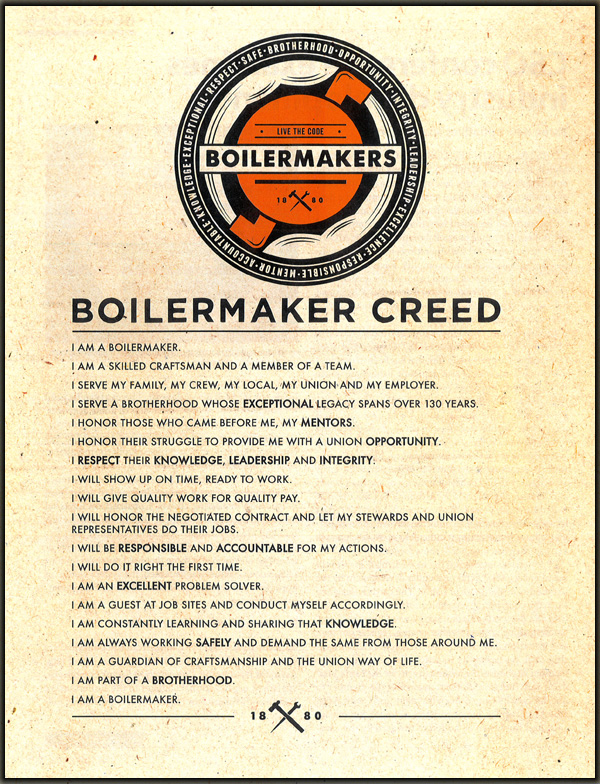 BOILERMAKER - I LIVE BY THE CODE. from Boilermaker Videos on Vimeo.
Page Last Updated: May 07, 2015 (09:01:06)